Titania Tote w/ Wristlet / 2 Tote Sizes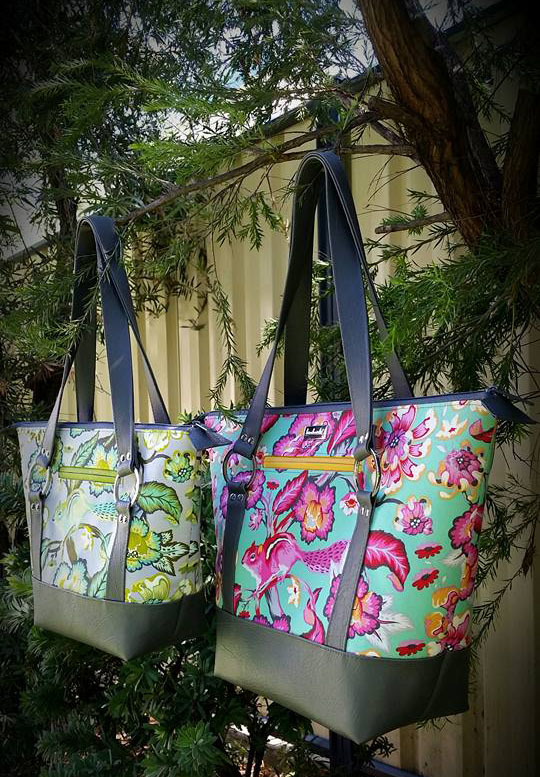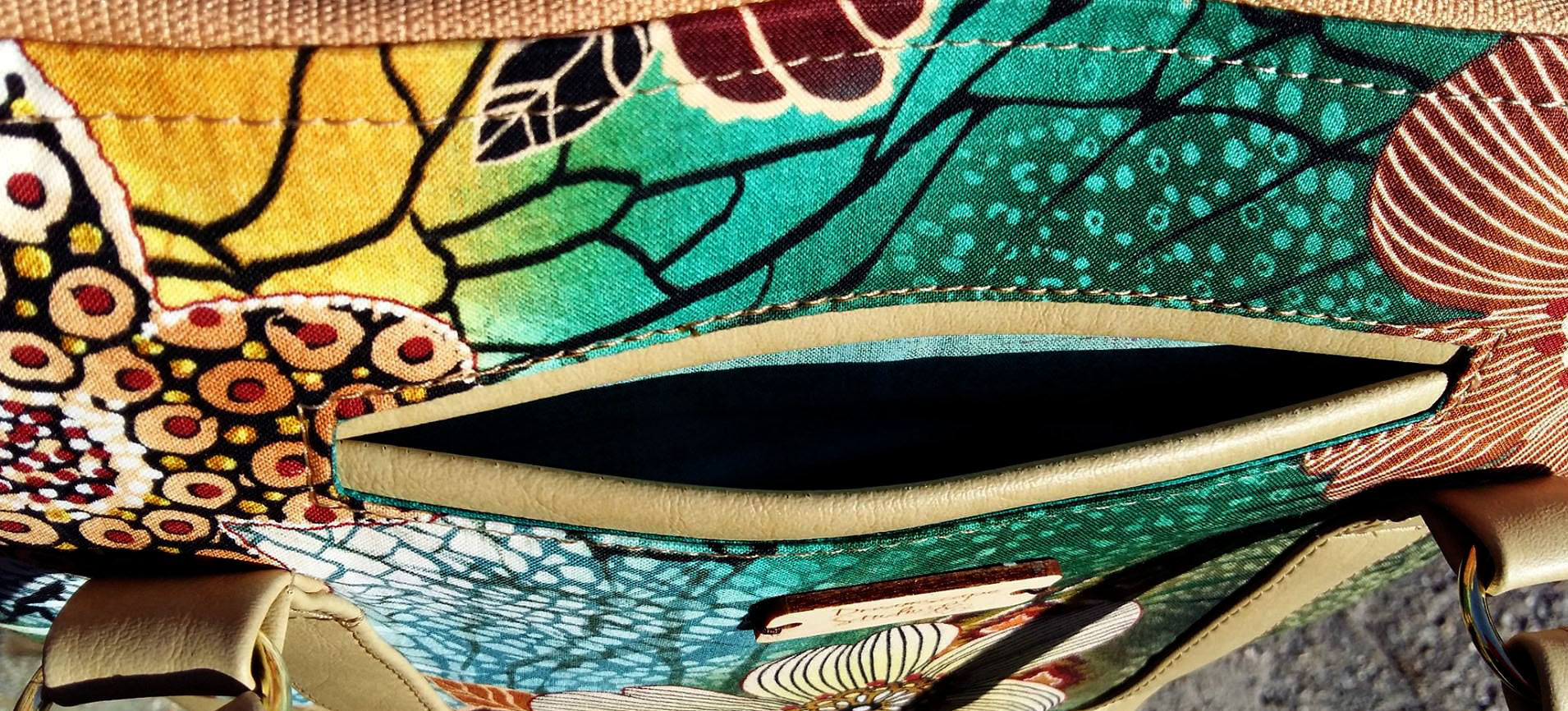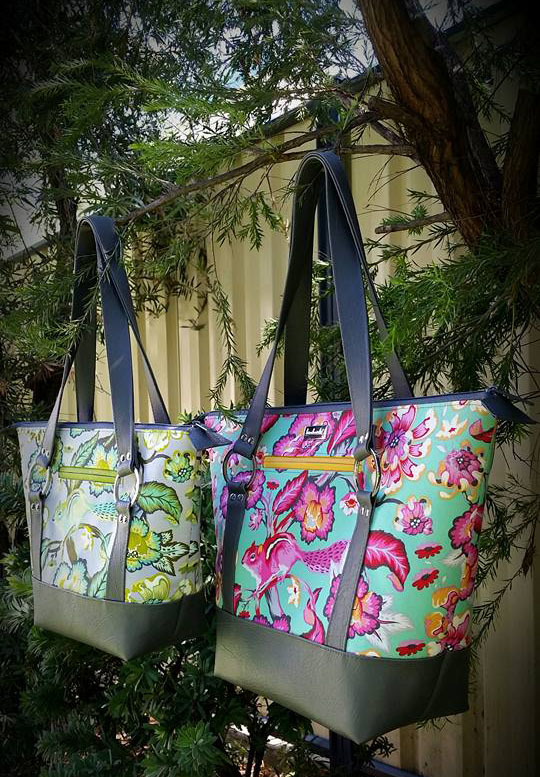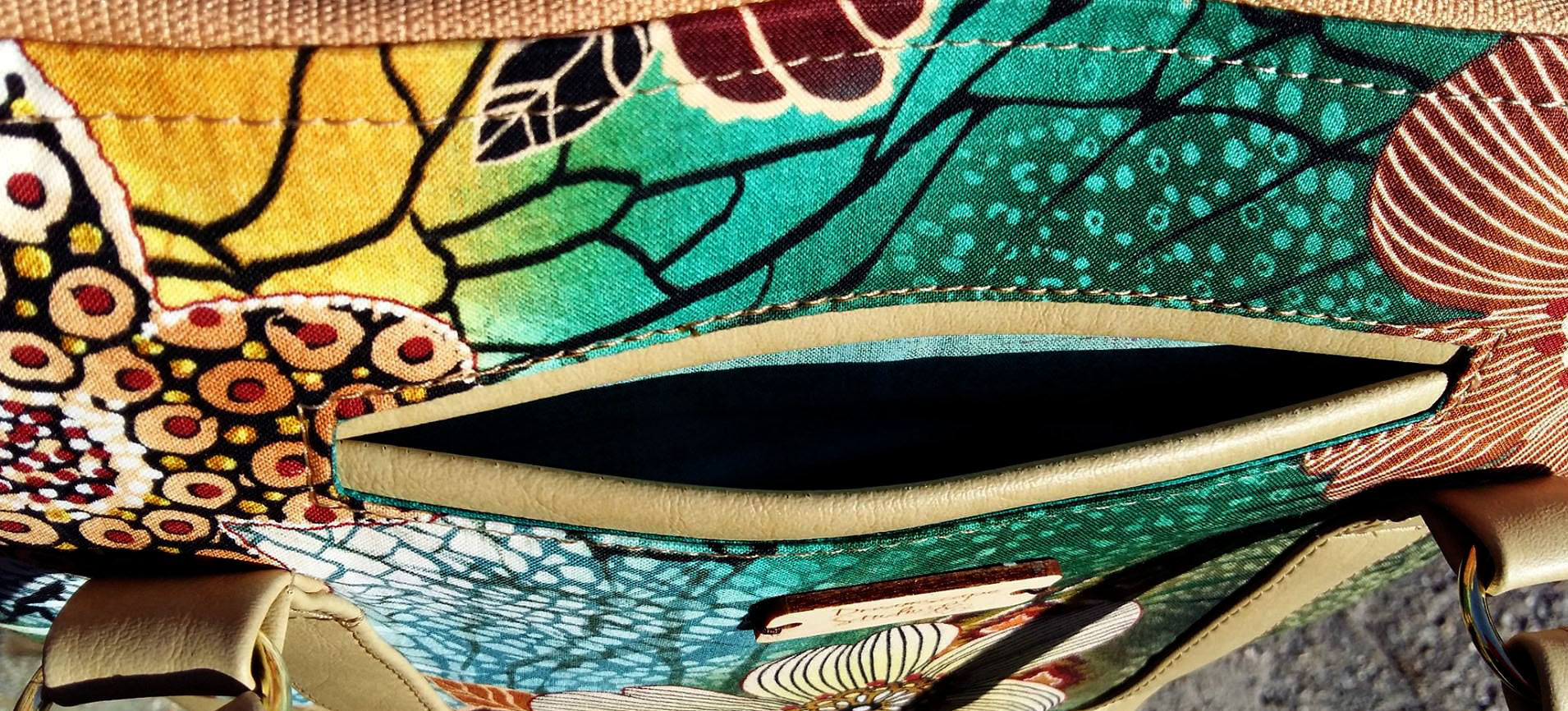 Titania Tote w/ Wristlet / 2 Tote Sizes
Pattern Description:
The Titania Tote with Detachable Wristlet
Pattern Includes 2 sizes.





Your wardrobe is never complete without a classic chic bag!





The Titania Tote features a wide opening top with the security of a zipper closure. A pretty welt pocket on the front for ease of access for your phone, keys or other essentials. O-rings on the straps allow them to conform to your shoulder to make the tote more comfortable to carry, and fold down to make it easier to access your things on the inside.





The interior features a large zippered pocket along with a snap in/out two zip pouch that gives you two more interior pockets or can easily be removed and used as a wristlet with the detachable wrist strap.



The pattern includes two sizes for the tote:
The perfect Handbag (Small) Measures: 9" Tall, 7 1/2" wide (at the bottom) / 14" wide (at the top), and 4" deep.

An Everyday Tote Size (Large) Measures: 11" Tall, 8 1/2" wide (at the bottom) / 17" wide (at the top), and 5" deep

And also a Two Zip Removable Pouch that easily converts to a wristlet.
Optional Removable Pouch Measures: 6" Tall and 8 1/2"wide



Materials Required:
1/2 yard (2/3 yard for Large) 44" wide Quilting Weight or Dcor Weight Main Fabric

2/3 yard (1 yard for Large) 44" wide Quilting Weight Lining Fabric

1/3 yard (1/3 yard for Large) 44" Contrasting Fabric -This can be a coordinate, vinyl, leather, or pleather.

2/3 yard (1 yard for Large) Fusible Pellon SF 101 or a woven shaping Interfacing -Light Interfacing

1/2 yard (2/3 yard for Large) Fusible Fleece -TP971F-Pellon Fleece Thermolam Plus

1/2 yard (2/3 yard for Large) Fusible Dcor Bond - Pellon 809/ or 1 yard 808 Firm Stablizer- Heavy Interfacing

1 Piece Ultra Firm Fusible Stabilizer/ Peltex 71F-- 3" x 7 1/2" (4" x 8 1/2" for Large)

4- 1"- 1 1/2" O Rings

1- 16" (18" for Large) or longer Zipper

1- 10" or longer Zipper

2- 9" or longer Zipper (For optional interior Pouch)

2- Size 16 Snaps or 2- 14mm magnetic snaps (For optional interior Pouch)

1- 1/2" D-Ring (For optional interior Pouch)

1- 1" Swivel Hook (For optional interior Pouch)
Feel free to sell your bags made with my pattern but please do not sell or share the pattern.

See lots of photos of this and all my bags by visiting my facebook page: https://www.facebook.com/groups/RLRCreationsSewingPatterns/