Teardrop Sport Men's Backpack Sling Bag Includes 2 Sizes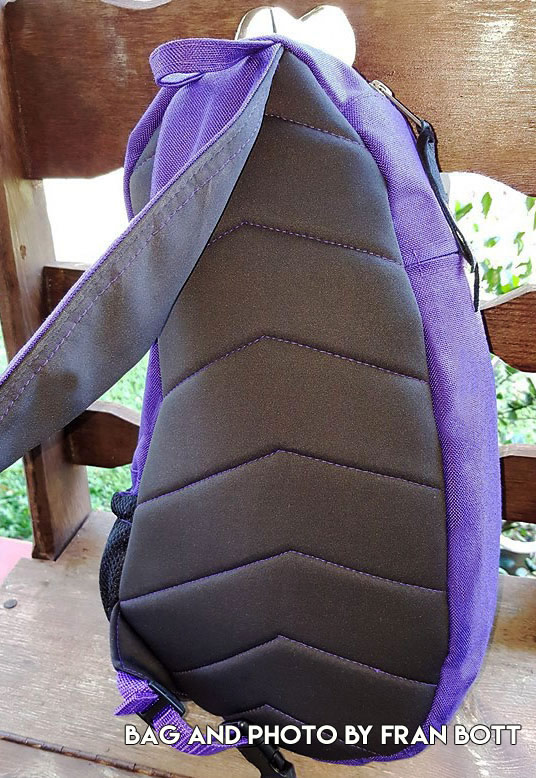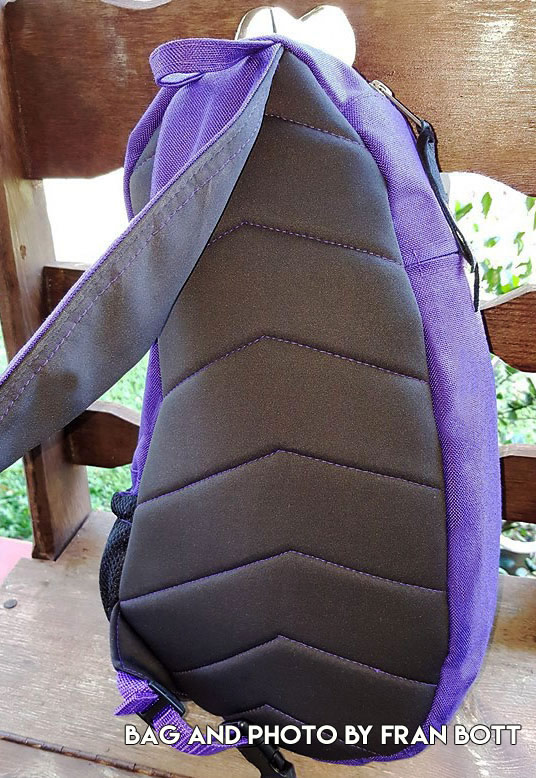 Teardrop Sport Men's Backpack Sling Bag Includes 2 Sizes
PLEASE NOTE: You are purchasing a downloadable sewing pattern and not a finished product. You will receive a download of the pattern immediately upon checkout. Because of the nature of this product as a non-tangible downloadable pattern there is no refunds for this purchase.
The Teardrop Sling Bag
The sporty version of the popular Teardrop Sling Bag. I have had so many requests for a "guy version" of the Teardrop and so here he is-
The Teardrop Sport comes in two sizes and is designed to be a lightweight crossbody backpack, durable, and most of all extremely comfortable to carry. Designed for the guys but equally handy for the girl on the go.
Two Sizes Included:
Small Size Measures: 15" Tall, 8" Wide (at the bottom), and 5" Deep
Large Size Measures: 19" Tall, 10" Wide (at the bottom), and 6" Deep
BEST OF ALL the Teardrop Sport is easy to assemble. A new and more simple construction method that eliminates the drop-in style lining, but still offers the same large opening for easy access to the inside. No bias bound seams, easy birthing though a pocket so the interior of your bag is as pretty as the exterior.
The Teardrop Sport Backpack sling makes the perfect day bag for outings, hiking, day trips, cycling, the gym, weekend travel, or for hunters with a strap designed to provide all day comfort and flexibility.
The exterior offers a large front zipper pocket for easy access to the essentials. A water bottle pocket along with a zipper pocket on the side for your phone, keys, cash, or other small items. More organization on the inside with 3 more slip pockets that can be divided as you wish to offer even more pockets for sorting your stuff.
Materials Needed:
FABRICS AND INTERFACINGS:
⅓ yard (½ yard for Large) 60" wide 600 Denier Weight Cordura, Rhino Canvas or medium weight canvas fabric - Main Fabric
¾ yard (1 yard for Large) 60" wide Cotton Ripstop or 3.5 oz Nylon Ripstop Fabric- Lining Fabric
NOTE: You can use a variety of fabrics for the Exterior and Interior of the Teardrop Sport. The pattern includes fabric selection guidelines to aid you in choosing/using the fabrics you wish for your bag.
2 yards (both sizes) Fusible Pellon SF 101 or a woven shaping Interfacing –Interfacing
1 piece 5"x 11" (6" x 16" Large) Fusible Fleece -TP971F-Pellon Fleece Thermolam Plus -Stabilizer
½ yard (both sizes) 2mm Spacer Mesh (Padded Air Mesh, 3D Mesh) –Utility Fabric
½ yard (both sizes) 1" Strap Webbing
1- 10" piece- ½" elastic- for side pocket
 
HARDWARE:
1-1" Parachute (Quick release Buckle)
1 – 1" Slider
ZIPPERS:
1- 16" (20" for Large) # 5 Zipper- Main Opening
1- 10" (14" for Large) zipper-Front Pocket
1- 6" (7" for Large) zipper-Side Gusset Pocket
OTHER:
Coordinating thread
Removable Fabric Marker (I recommend a Frixion gel pen as it can be removed by pressing with an iron)
**Hardware Kits available from So, You Need Hardware?: http://soyouneedhardware.com/kits/rlr/
See lots of photos of this and all my bags by visiting my facebook page: www.facebook.com/RLRCreationsSewing
Feel free to sell your bags made with my pattern but please do not sell or share the pattern.