Andrea's Rucksack- in 2 Backpack Sizes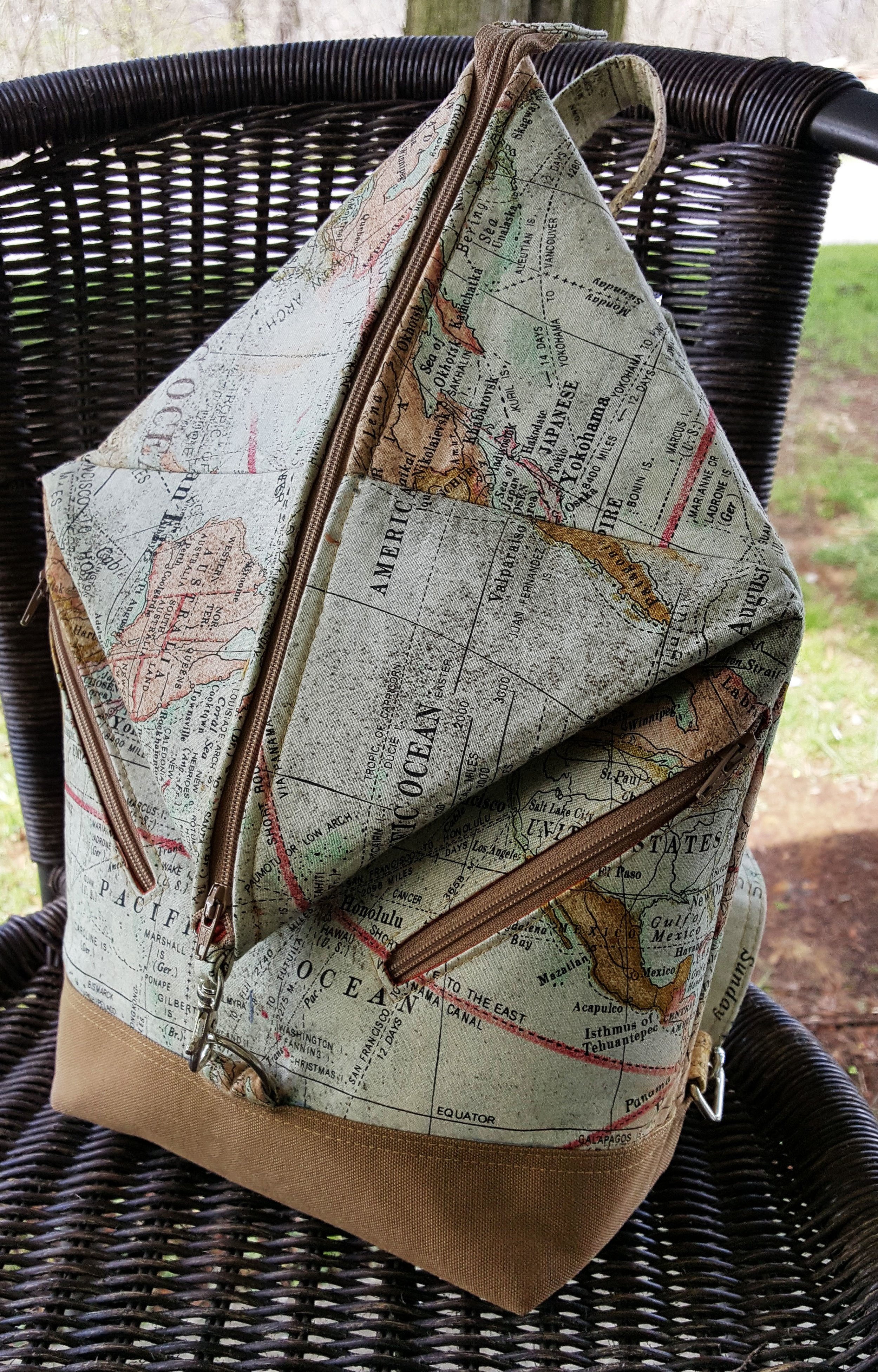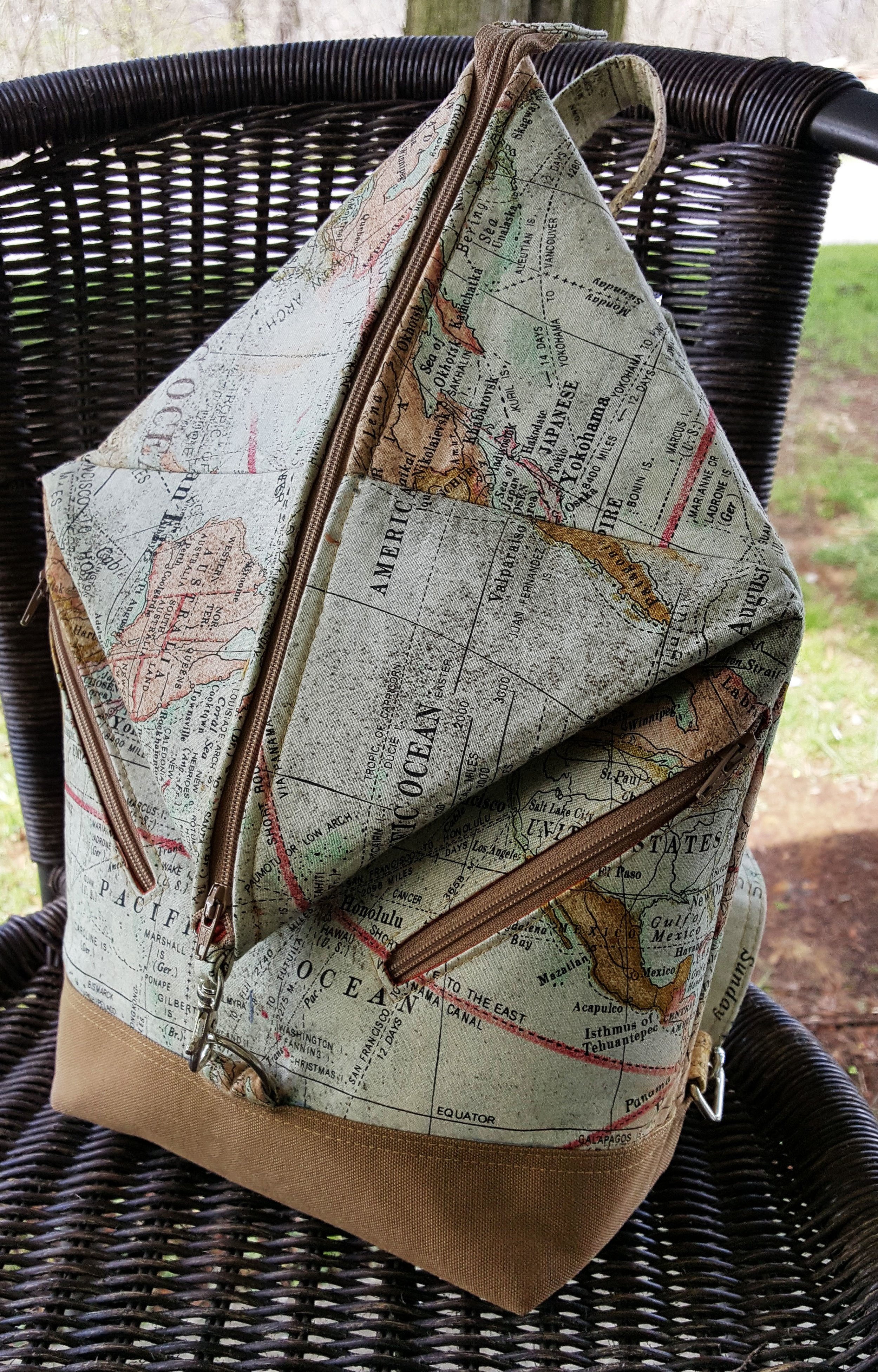 Andrea's Rucksack- in 2 Backpack Sizes
Pattern Description:
Andrea's Rucksack is a quick and easy sew you just may want to make one for everyone you know!

Inspired by someone very close to my heart- the backpack that is sure to stand out in the crowd. Andrea's Rucksack features zip top fastening and a fold over design, A wide opening with zip closure folds down into a sleek and chic backpack and is secured with a clasp. Handy zip pockets in front for keys or other quick access items, and a large zip pocket inside for your personal things.

A grab handle and adjustable shoulder straps that make it comfortable to wear on your back when out and about, or sling over one shoulder for casual comfort.

The pattern includes two sizes:
Purse sized-perfect for everyday use: 13" Tall, 11" Wide, and 4" Deep
Large sized for a hands-free day out: 16" Tall, 14" Wide, and 5" Deep

Andrea's Rucksack is a streamlined design that is appropriate for all occasions. The small sized is perfect for a child's backpack. The large makes a great take to work bag or even a men's backpack.

Materials Needed:

FABRICS AND INTERFACINGS:
3/4 yard (1 yard for Large) 44" wide Quilting Weight or Dcor Weight Main Fabric
1/2 yard (1 yard for Large) 44" wide Quilting Weight Lining Fabric
1- piece at least 12 1/2" wide and 8 1/2 " long ( 15" W x 10 L for Large) Contrasting Fabric -This can be a coordinate, vinyl, leather, or pleather.
3/4 yard (1 yard for Large) Fusible Pellon SF 101 or a woven shaping Interfacing -Light Interfacing
3/4 yard (1 yard for Large) Fusible Fleece -TP971F-Pellon Fleece Thermolam Plus
1/3 yard (1/2 yard for Large) Fusible Dcor Bond - Pellon 809/ or 2/3 yard (1 yard for Large) 808 Firm Stablizer- Heavy Interfacing
1 Piece Peltex 72f Ultra Firm 2-sided Fusible at least 3" x 7" (4" x 8 1/2" for Large)

ZIPPERS:
2- Front Zippers: 6" or longer (7" or longer for Large)
1- Top Zipper: 14" or longer (18" or longer for Large)
1- Interior Zipper: 10" or longer
HARDWARE:
3- 1" D Rings (1- 1" and 2- 1 1/2" For Large)
1- 1/2" Swivel Hook
2- 1" (1 1/2" for Large) Sliders
OTHER:
Coordinating thread
Removable Fabric Marker (I recommend a Frixion gel pen as it can be removed by pressing with an iron)
Microtex (Sharp) Needle 80/12 -Recommended for topstitching through the thicker parts.
Feel free to sell your bags made with my pattern but please do not sell or share the pattern.