Cook Book/ Recipe Digital Scrapbooking Kit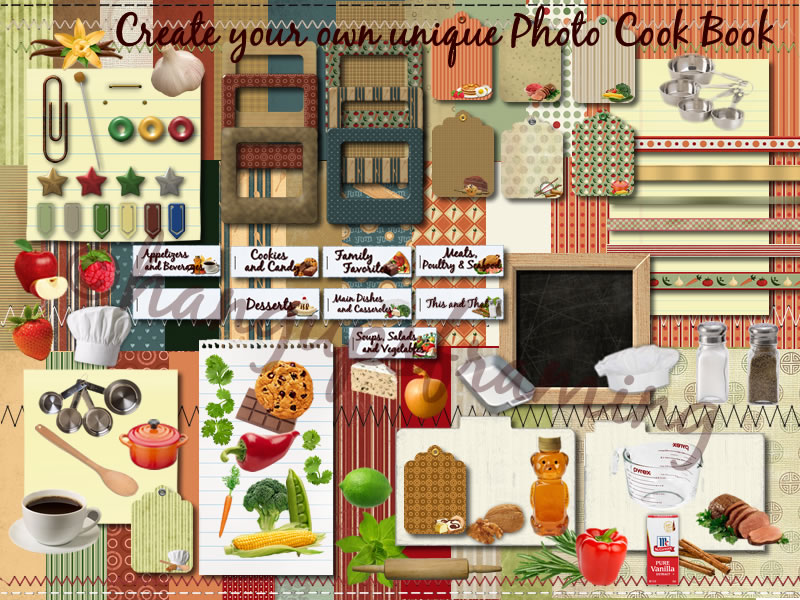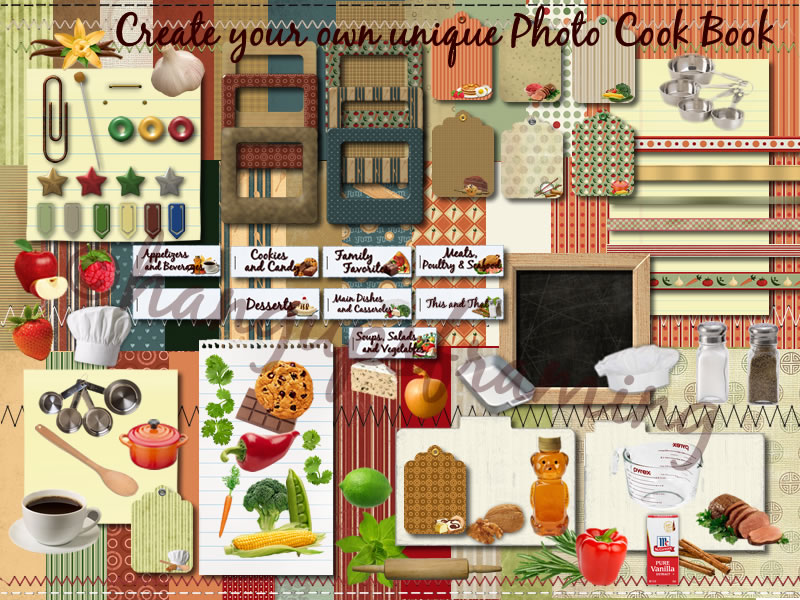 Cook Book/ Recipe Digital Scrapbooking Kit
INSTANT DOWNLOAD
CREATE YOUR OWN UNIQUE RECIPE BOOK
CREATE A WONDERFUL KEEPSAKE WITH YOUR TREASURED FAMILY RECIPES OR GOOD TIMES SHARED WITH FRIENDS AND FAMILY. USE TO CREATE A GREAT COOKBOOK WITH RECIPES AND PHOTOS.
KIT CONTAINS:
32~ 12X12 PAPERS IN GREAT PATTERNED DESIGNS AND GREAT COORDINATING SOLIDS.
GREAT COOKING THEME IMAGE STICKERS
* LOTS OF COOKING UTENSILS AND FOOD ITEMS.
6~ COORDINATING ENAMEL FRAMES
8~ BREAD CLIPS
PIN, STAPLE, PAPER CLIP AND SCREWS
3~ EYELETS
3~ STAR BRADS
WOODEN FRAMED CHALK BOARD
SALT AND PEPPER SHAKER
17 ~TAGS AND LABELS TO DECORATE YOUR PAGES
8~ PREMADE TITLE LABELS AND 1 BLANK TO CREATE YOUR OWN
6~ COORDINATING RIBBONS
2~FOLDED RIBBONS
7~ STITCHES *IN A VARIETY OF COLORS, STRAIGHT STITCHES AND ZIGZAGS.
4 JOURNALING PAPERS * SEVERAL NOTE PAGES AND A POST IT NOTE.
2 RECIPE CARDS *TO RECORD THOSE GREAT RECIPES.
EVERYTHING YOU NEED TO CREATE UNLIMITED COOKBOOK/SCRAPBOOK PAGES RIGHT ON YOUR COMPUTER!!