Backyard Fun Digital Scrapbooking Kit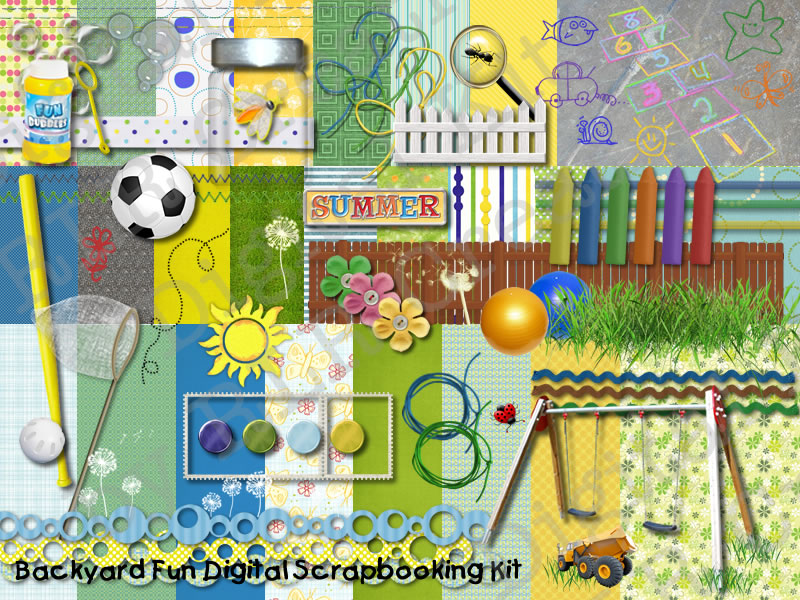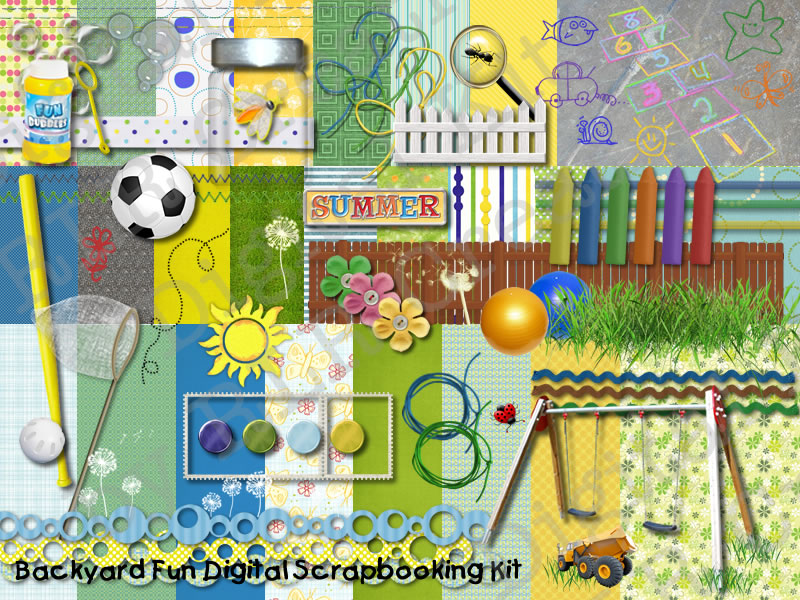 Backyard Fun Digital Scrapbooking Kit
INSTANT DOWNLOAD
Scrapbook all of your kid's backyard fun photos!
Perfect for all of your backyard fun photos from catching fireflies to simply playing on the swings!
This is a super Mega Kit is 181MB with 97 Files!
KIT CONTAINS:
25~12x12 Digital Papers 2~Play Balls 4~Metal Brads
Bubble Bottle 2~Sets Bubbles Bubble Wand
Bug Jar Bug Net Bug Trail
7~Chalk Art Drawings 3~Circle Strips 3~Dandelion Stamps
2~Fences Firefly 3~Flowers
Double Stamp Frame 2~Grass Elements Chalk Hopscotch Drawing
Ladybug Magnifyng Glass 4~Ribbons
3~RicRac Ribbons 6~Rope Elements
Soccer Ball
4~Stitch Lines Summer Charm Sun Element
Swing Set Play Truck Wiffle Ball and Bat
6~Chalk Sticks Ant
Grab a Freebie Backyard Fun Digital Add-on Kit here that includes 14 Additional papers and a Full Grass Alphabet!!